Social Media Platform Consolidation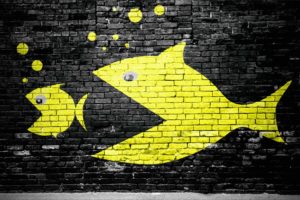 A primer in social and digital preparedness for when your company goes through a merger, acquisition, or consolidation.
(originally written and posted on Mastermindmarketing.com)
In today's rapidly changing competitive corporate landscape, consolidation through merger or acquisition has become quite common. When this happens, there are many complexities to consider, often last of which would seem to be, "what will happen with the social and digital channels when two or more companies or brands come together?"
Most companies will have a PR plan for announcing the deal and may have some idea of how management or business lines will converge or operate, and some rough timeline of events. These are key points to communicate, especially with publicly-held companies, because after all, shareholders want to know the who, what, when, and whys of the deal.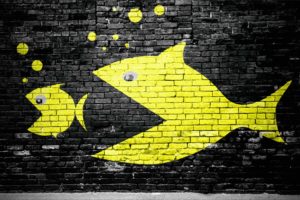 What you see communicated less often is the how. That is because the planning for the logistical details of bringing multi-national companies worth millions, or billions, of dollars doesn't usually start until there is a good chance the deal will happen, or in many cases, until after the deal has closed.
However, waiting until the deal has closed to plan the integration of your social and digital channels is often too late and can put your business at a serious disadvantage. Not only will you miss key opportunities to connect with customers and stakeholders in a positive manner, but you may also find yourself drowning in tasks and putting out fires, instead of being out in front of the situation and leading the narrative.
The difference comes down to proper planning and coordination. This may seem intuitive, but there are a number of intricacies that go into an integration project of this scale that leaders may be unaware of, or overlook. There are many questions you will need to ask, and ultimately answer.
How will the two companies, or newly formed entity, with potentially hundreds of social and digital properties, multiple sets of systems and processes, unique voices and messaging strategies, and multiple audience and customer journeys come together seamlessly?
Is leadership looking for certain measures, such as cost savings, or efficiencies in processes?
Who are your audiences? Are your processes, channels, and content aligned to deliver against all audience needs?
Are all of the channels needed? Where is there overlap? Where are there gaps? What should happen to the legacy content?
How will content get produced and distributed in the future?
How will this impact employees and teams around the globe?
How do you handle both the strategic communications and technical aspects of these challenges in a way that meets stakeholder, employee, shareholder, and customer needs in a satisfactory and timely manner?
What about the community management aspect of a massive influx of volume of brand mentions, inbound comments, and messages, or negative comments due to newly acquired reputational challenges?
Are your communications and social teams prepared to answer all of those questions?
As they say, "the devil is in the details."
Having been presented with these challenges a number of times now, including developing and executing the channel integration strategy for one of the largest global acquisitions in history, we have a good idea of some of the considerations and watch-outs that may occur along the way, and we have developed a proven methodology to deal with these challenges.
In addition to answering the above questions, a few best practice considerations that should go into planning your digital ecosystem or social media consolidation or integration project include: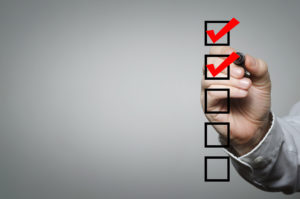 Clearly define business objectives, stakeholder needs, and timing.
Consider all legal compliance requirements.
Ensure you have an internal project lead, as well as proper external / agency support with expertise in planning and executing this type of change management project.
This is really just a primer to the subject—in practice, so much more goes into this. One area we have talked a little before on our blog about is digital crisis preparation, and in upcoming posts, we will dive deeper and elaborate on each of the best practices.
Be sure to subscribe or follow us for the latest updates, and if you have any questions or would like to discuss an upcoming project like this, don't hesitate to reach out.