DURING COVID-19, EXPECT SHIFTS IN YOUR DIGITAL MARKETING STRATEGIES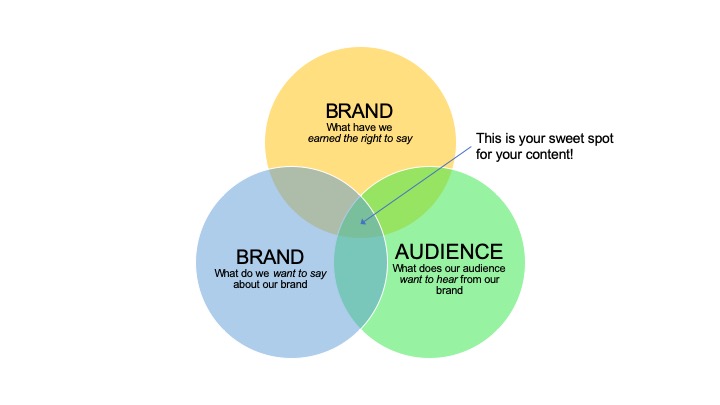 By Dana DiFurio & Ryan Wofford
(originally published on https://blog.mastermindmarketing.com/during-covid-19-expect-shifts-in-your-digital-marketing-strategies/ )
We all went into our 2020 strategies with excitement, vision, and hope for a successful year; however, this pandemic has turned our lives upside down, causing an unprecedented change that is shifting our priorities and behaviors. We are relying on digital means of communication and entertainment at levels we haven't seen before. Facebook is reporting an increase in usage up almost 50% in some areas, while Twitter is seeing a 23% increase of daily active users this quarter.
So, it's understood that most brands are rethinking their marketing strategies and tactics for the short-term. I asked our VP of Strategy Ryan Wofford (virtually of course) a few key questions about the changes in digital marketing amid this crisis.
Q: Brands are leaning on digital communications and social media now more than ever. How do you suggest they amend their 2020 strategies to stay connected, relevant and engaging to their audiences?
A: On a behavioral level, I think empathy is a must right now. Brands and marketers really need to dig in to understand what their audiences and customers are going through and stay focused on what matters most, which are those human connections and the real fears keeping them up at night.
Ask yourself, how is behavior shifting and what can you do as a brand to be ready for it when you're called upon, without being tone-deaf?
At a tactical level, keeping a critical eye on your topics, tone, and volume of messaging or ads is important. Facebook is warning advertisers that approvals and ads are being delayed due to the pandemic. Many major brands, such as Coca-Cola GB (Great Britain) and Airbnb are pausing all digital ad spend for the time being. Be sure to align marketing with supply chain and real-world realities, and focus communications on only what is essential for now.
Q: What is a big "no-no" when it comes to content marketing and social media during this time?
A: Well, one of the biggest challenges marketers will face is balancing the market pressures and need to continue business as usual, with what people are going through, both right now and for some time to come.
There is a fine line between a very heartfelt and well-timed message and an overly-opportunistic one. We've already seen plenty of self-serving or tone-deaf messages coming from brands, celebrities, and influencers and the backlash can be harsh.
My advice is always to put everything through the filter of what your brand can talk about, what your audience wants to hear about, what you have the right to talk about, and that will lead you to what you should talk about. You can think of that in the classic Venn diagram below. The additional filter you need to add in these times is, "Is this essential right now?"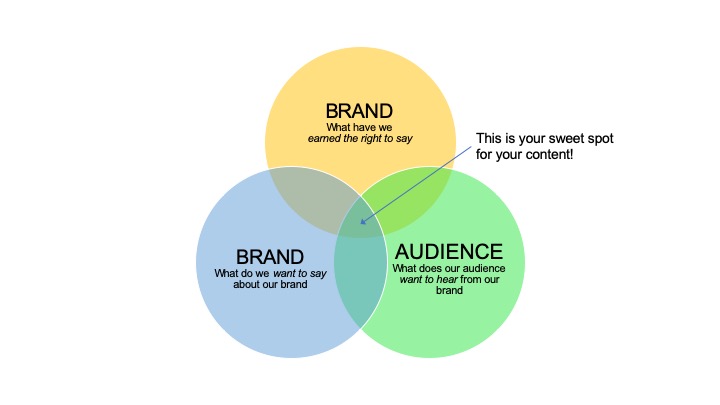 Q: To me, one of the biggest areas of change and opportunity is around events and any previous in-person communication or marketing. It has completely shifted to online. Which brands or what industries would you say are doing a great job connecting to audiences?
A: Many industries are scrambling to make quick shifts, and the technology is there—they just have to be smart and creative in how to use it. Two industries, which are a natural fit to adapt, are the music and creative industries, and I think a lot of other industries are looking at what is happening there to find new ways to move forward. I've seen virtual trade shows in the past and those are being re-ignited for brands, publishers and trade professionals.
Patreon, a membership platform that builds communities around artists and creators, allowing them to get paid, just did a Weird Virtual Music Festival in place of their SXSW activation, where hundreds of folks came together online to share and chat and support the artist community.
Higher education has shifted entirely to remote instruction and online learning overnight. Harvard, Ohio State, Duke, and others led the charge that almost all campuses are following now. Online classes have been around for over a decade, but remote instruction is a new challenge that not all teachers and students were ready for.
Since some governments were slow to move, or less effective in their response, a lot of companies felt the need to take charge—which is great, but I think the important thing to remember is that it is less about what you say, and more about how you act. The world doesn't need a PSA from every brand right now. What is needed is compassion and support. The companies that get that right will thrive.
In addition to large corporate donations, many of the big businesses, such as Patagonia, Apple, Nike, Lululemon and more vowed to pay their hourly retail employees through store closures. Our client, Bayer, has donated 3 million tablets of malaria drug Resochin to the U.S. government for potential use to treat COVID-19. Ford pivoted their marketing efforts to focus on offering payment relief to those affected through their Ford Credit division. Distilleries around the country have shifted to make hand sanitizers, from local spots like Old Fourth Distillery here in Atlanta to global brands like Brown-Forman, and Tito's Handmade Vodka.
These are the types of actions and connections people will remember.
Q: After all this is over, there are bound to be noticeable behavioral changes when it comes to online content consumption and interaction. What emerging trends should marketers be looking out for?
A: Well, for one I predict a massive boom in creative output. A lot of artists, musicians, writers, and content creators are refocusing energies from touring and performing back into creating. And the level of creative uses of technology and platforms has stepped up even just in the past few weeks.
Look for a lot more creative use of Facebook live streaming, IGTV, and conferencing platforms Zoom and Hangouts. AR/VR/Mixed Reality could bring brick and mortar retailers back to life, as shoppers still crave or need that type of in-store shopping experience. I think online groups and messaging will continue to strengthen as people compartmentalize who, what, and when they communicate about specific topics.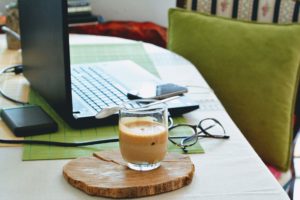 As we all adjust to our current reality, only time will show us what true online behavioral changes will come from this pandemic. In the meantime, we hope that all brands (and people) act with empathy, resilience, and community.